Winter 1995 (3.4)
Songs that Never Die
Rashid Behbudov
(1915-1988)
80th Jubilee

by Tofig Guliyev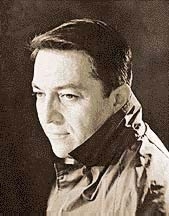 Musical Score and Azerbaijani words for one of Rashid Behbudov's favorite songs, "Sana da Qalmaz" ("Your Beauty Won't Last Forever") which was composed by Tofig Guliyev is available in the magazine, pages 76-77.




Rashid Behbudov (Ra-SHID BEH-bu-dov) was one ofAzerbaijan's greatest singers. On December 14th, his birthday, Azerbaijanis commemorated his 80th Jubilee.


Rashid is remembered for his love songs-his melodic,lyrical love songs. He even managed to mesmerize officials so much with his beautiful rich tenor voice that they didn't pressure him to sing contrived songs to glorify the Soviet system or heroes like Stalin and Lenin. Maybe it was because officials, too, had their own love lives. Is it possible to prohibit love?

Left: Composer and Pianist Tofig Guliyev (left) with Rashid Behbudov. The team traveled ogether many years to most major cities in the former USSR.

Right: Rashid Behbudov and his garmon player, Kamil Vazirov.

Stardom
Many people first became familiar with Rashid'sextraordinary talent from the 1945 movie version of the opera, "Arshin Mal Alan" (ar-SHIN MAL a-LAN) ("The Cloth Peddler") which Uzeyir Hajibeyov (oo-ZEH-yir Ha-ji-BEH-yov) composed in 1910. (See AI 2:3, Summer 1994, 64). This award-winning movie, which celebrated its 50th anniversary this year, can still be seen at the Hajibeyov Museum in Baku or on video.

Rashid played the role of the main character, Askar(As-KAR), a wealthy merchant, who had everything in life except the chance to choose a woman for his bride. The opera's setting takes place at the turn of the last century when, traditionally, women in Azerbaijan and the region were mostly confined to their homes and wore veils. Askar, so the story goes, contrived a way to beat the system, by disguising himself as a cloth peddler, the only occupation that allowed him entrance to courtyards where he could meet pretty young women and choose one for himself.

Rashid played the role brilliantly, and, quite frankly,made the movie very popular. The following year, he was awarded the USSR State Laureate for his performance. After that, he began touring various countries throughout the world which he did up until his death. He toured the UK, Finland, Iran, Turkey, China, Albania, Bulgaria, Belgium, Ethiopia, India, Iraq, Chile, Argentina and numerous other countries.

Though I personally never had the chance to travelwith him abroad, I accompanied him throughout the Soviet Union. We must have performed in every major city. Those were very happy years together. In 1959, he was named "Peoples' Artist of the USSR"-an extraordinary accomplishment for an Azerbaijani musician. Most titles went to Russians.

Rashid's own background was quite cosmopolitan. An Azerbaijani, he was born in Tbilisi (Georgia) and worked in Yerevan (Armenia) performing in an Armenian jazz orchestra as well as a lyric tenor in Yerevan's Philharmonia and Opera House (1938-44). Rashid's father, Majid Behbudlu, was a well-known singer, too, as was his sister. When I discovered that he was singing many of my songs, I invited him to come to Azerbaijan. He did and ended up staying here for the rest of his life. We worked together many years.

In Azerbaijan, he became a soloist with the StatePhilharmonia (1946-56) and was given major roles with the State Opera (1953-60 with interruptions). For example, he sang the role of Balash in Fikrat Amirov's "Seville". He was an organizer and instructor of the State Concert Ensemble (1957-59). In 1966, he created the State Song Theater and became its soloist and Artistic Manager. Today, the theater building honors his memory, "Behbudov Theater".

He also performed in a number of films, such as Balash in "Sevil", Bakhtiyar in "Sevimli Mahni ("My Favorite Song") "1001-ji Gastrol" ("1001 First Tour"), and "Dogma Khalgimiza" ("To our Native People").

The Perfectionist
Rashid worked very hard. He was, undoubtedly, a perfectionist. I remember one time we worked the whole day on one of my songs from 10:00 in the morning until 8:00 at night. There were three of us-the poet, Rashid and me. He was very exacting and very critical both of himself and others. If he sensed the words didn't fit the music, he would change them. The same for the melody. He was very demanding. But that's why his songs have lived so long. They've been worked over so carefully.

There were days when we wouldn't go to bed until the wee hours of the morning, struggling over a line, reworking a phrase. I look back and recall those days with great pleasure. That's not to say that we didn't have terrible arguments. For sure, we did. Many times! We often quarreled about which version of a song-his or mine-was best. But there were times when he would make suggestions that amazed me because only someone with the knowledge of a composer could have had such ideas. He was entirely self-taught. He had had no formal training in music.

Many of "my" songs really have the signature of both of us. In fact, it's hard to remember now, but there are some songs for which I am recognized as composer, but Rashid made so many changes that they really ought to be considered his. I'm not ashamed or embarrassed by this fact. Admittedly, I'm rather proud that such a famous singer was interacting and developing my ideas. It wasn't only my songs that Rashid sang (though he did perform most of the ones I wrote). He also performed songs by nearly all Azerbaijani composers. He had a very broad repertoire. Besides love songs, he could sing folk songs as classical operas.

Natural Talent
Rashid loved to sing the popular songs of the countries where he toured. At the same time, he liked to translate Azerbaijani songs into their languages, especially those from the role of Askar-as in English, Persian, Bulgarian, Czech, Polish, and Russian and other languages. He had a good ear and exceptional linguistic ability. He could imitate the accent of a native Englishman, German, or Frenchman. Some people even went so far as to say he could sing Russian better than the Russians themselves. Upon hearing a song for the first time, he had the ability to repeat it, though he never did perform on stage until he had worked on it, at least, three or four months.

Even today, singers try to imitate the nuances of his interpretations. But Rashid was naturally gifted. It's no exaggeration to call him a genius for his exceptional talent in music.

I remember how at 73 when he died that his voice was just as remarkable as it had been when he was 45. He took good care of it. I'm not exactly sure how. Admittedly, he drank and had a lot of love affairs. But he never smoked. Maybe that's why.

He was quite handsome, though admittedly short, and rather on the heavy side. He used to try to appear taller by wearing thicker heels on his shoes. But when you heard him sing on stage, his voice was gigantic. Had there not been so many restrictions on traveling outside the Soviet Union, he probably would be known and remembered all over the world today.


Tofiq Guliyev, 78, is President of Azerbaijan's Composer's Union and one of Azerbaijan's most beloved songwriters. (See AI, Spring 95, 50). Tofiq worked with Rashid Behbudov for many years and wrote many of the songs that Rashid performed, including the one published here in this issue, which was a favorite with them both Rashid and Tofiq-"Sana da Galmaz", ("Your Beauty Won't Last Forever").

Note: Tofig Guliyev passed away on October 4, 2000.

______

Translation assistance by Jamila Pashayeva and Jala Garibova.

Home | About Azeri | Learn Azeri | Arabic Script | Store | Contact us

Articles from Azerbaijan International
© Azerbaijan International. Copyright 2002. All rights reserved.